The Little Britches Parade is this weekend, and we have some details for the Grade 7s who are marching, as well as the Grade 8s who have volunteered to join them.

Please meet at St. Francis de Sales Catholic Church at 8:30 AM. The parade organizers want us lined up at that time.

Uniform is black pants, running shoes (black, if possible, but not a big deal if not), and a very lightweight white undershirt (muscle shirts or tank tops are best, T-shirts might be too much). I will provide the rest of the uniform.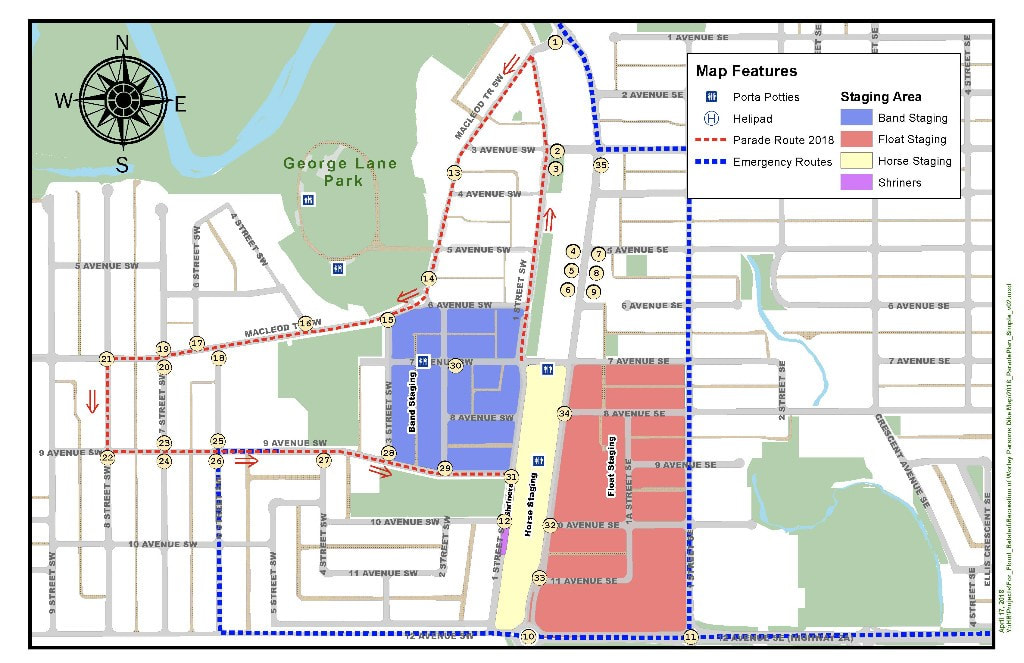 The parade goes rain or shine. In case of rain, we have the hoods on our jackets. In case of shine, have your students put on sunscreen, and we will have lots of water on hand. I also highly recommend bug repellent.
We are still looking for at least one more adult who can help out (right now I have Pascal Lambert, Kelly Smit, Nicole Schmidt, Helen Low and Timmi Shorr) whose only job is to walk with us and ensure everyone is well watered and as comfortable as possible, as well as manage any issues that can come up. If you can help, please email me at
jwindsor@redeemer.ab.ca
.
Adult helpers, please have any of your other children sit along the parade route, as younger siblings can accidentally get underfoot of the parade musicians, which then becomes a safety issue.
Don't forget, lunch is provided to those wearing our jackets in George Lane Park following the parade. Consider it a treat for your students' hard work!

Today the Grade 7s and Grade 8s practiced marching together, and they sound really good! We should have a lot of fun, and I'm looking forward to Saturday! See you on the parade route!